Coastal Geomorphology: An Introduction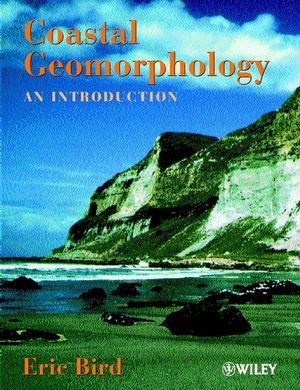 Coastal Geomorphology: An Introduction
ISBN: 978-0-471-89977-8 November 2000 344 Pages
Description
Gives a comprehensive treatment of coastal evolution and dynamics, providing background for the study of coastal landforms and how and why they are changing, with up to date information, world-wide coverage of examples, numerous illustrations and extensive references to the scientific literature.

It gives a systematic approach to the subject of coastal geomorphology, dealing with the shaping of landforms, the changing levels of land and sea, the array of coastal processes that have influenced the shaping of landforms and the changes that are taking place on them. It analyses the causes of erosion and accretion on sectors of the coastline and examines the factors that have contributed to these, preparing the way for management strategies. The book includes discussions on the effects that human activities have had on coasts and their continuing contribution to coastal landform changes.
Preface and Acknowledgements.

List of Figures.

List of Tables.

Introduction.

Coastal Processes.

Land and Sea Level Changes.

Cliffs and Rocky Shores.

Beaches.

Spits and Barriers.

Coastal Dunes.

Intertidal Landforms, Salt Marshes and Mangroves.

Estuaries and Lagoons.

Deltas.

Coral and Algal Reefs.

Future Coasts.

Appendix: Classification of Coastal Landforms.

References.

Index.
"An excellent book at a reasonable price..." (Geoscientist, April 2001)
"relevant, clear and useful" (Progress in Physical Geography, Vol.26, No.1, 2002)
"...This is a nicely written, nicely illustrated book..." (Earth Surface Processes & Landforms, November 2002)
"…A useful source book on most coastal issues…" (Area, Vol. 34, No.4, 2002)
"…a comprehensive textbook of some merit for geomorphologists and Earth scientists alike…" (Geological Journal, January/March 2003)
-up-to-date general introduction and overview of the subject
-encyclopaedic and concise in its coverage
-draws attention to unsolved problems and differences of opinion
-provides examples of coastal features and process relationships from Britain,
Europe, North America and Australasia