Cochlear Hearing Loss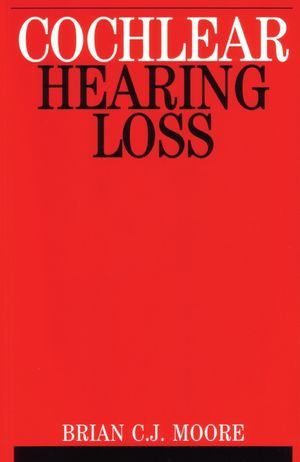 Cochlear Hearing Loss
ISBN: 978-1-861-56091-9 October 1998 220 Pages
Description
This book aims to impart an understanding of the changes in perception associated with cochlear hearing loss, of the difficulties faced by the hearing-impaired person and of the limitations of current hearing aids. Physiological data and perceptual data are inter-related and the book aims to present both data and concepts in an integrated way so that the reader comes away with an impression not only of what happens, but also why it happens.
Physiological Aspects of Cochlear Hearing Loss.
Absolute Thresholds.
Masking, Frequency Selectivity and BM Non-linearity.
Loudness Perception and intensity Resolution.
Temporal Resolution and Temporal Integration.
Pitch perception and Frequency Discrimination.
Spatial Hearing and Advantages of binaural Hearing.
Speech Perception.
Hearing Aids.