Cognitive Analytic Therapy: Developments in Theory and Practice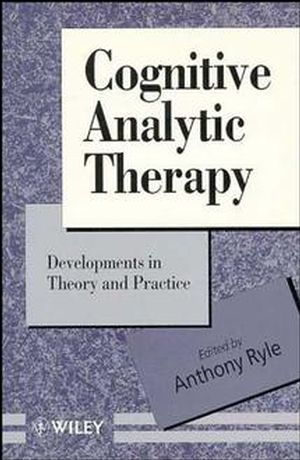 Cognitive Analytic Therapy: Developments in Theory and Practice
ISBN: 978-0-471-94355-6 August 1995 210 Pages
Description
Cognitive Analytic Therapy (CAT) is a fast-growing therapy remarkable not only for its integrative approach and power but also for its applicability in the context of brief therapy. Since Anthony Ryle developed the concepts of CAT in the early 1980s there has been an enormous demand for training in this method, from psychologists, psychiatrists, therapists and counsellors, as well as from other health professionals caring for disturbed patients in community settings. This book reviews the history and essential features of CAT, offers a state-of-the-art detailed description of practice, and continues the conceptual development of the field with discussion of the relationship of the CAT model to cognitive and analytical therapies, and to recent research in early child development. It includes authoritative accounts of the application of CAT to eating disorders, borderline personality disorder, self-harm problems, and to group work. Research into CAT is reviewed and, in the final chapter, Anthony Ryle looks forward to likely developments of research and practice in Cognitive Analytic Therapy. Trainees and practitioners will find this book a stimulating update on developments of the CAT model and a useful, practical guide to applying CAT in important problem areas. This book appears in The Wiley Series in Psychotherapy and Counselling Series Editors: Franz Epting, University of Florida, USA Bonnie Strickland, University of Massachusetts, USA and John Allen, City University, London, UK
Cognitive Analytic Therapy: History and Recent Developments (A.Ryle).

The Practice of CAT (A. Ryle).

Very Brief Psychotherapeutic Interventions with DeliberateSelf-Harmers (P. Cowmeadow).

Treating Eating Disorders Using CAT: Two Case Examples (F.Denman).

CAT in Groups (N. Maple & I. Simpson).

Early Development (M. Leiman).

CAT in Relation to Cognitive Therapy (J. Marzillier & G.Butler).

How Analytic is CAT (T. Leighton & A. Ryle)?

Auditing CAT (C. Denman).

Research Relating to CAT (A. Ryle).

Future Developments (A. Ryle).

Index.