Cognitive Analytic Therapy for Adult Survivors of Childhood Abuse: Approaches to Treatment and Case Management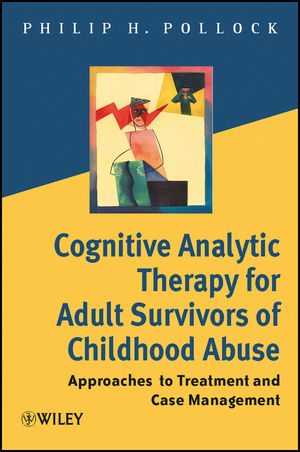 Cognitive Analytic Therapy for Adult Survivors of Childhood Abuse: Approaches to Treatment and Case Management
ISBN: 978-0-470-84821-0 November 2002 336 Pages
Description
This book considers the aftermath of childhood sexual abuse within the conceptual framework of Cognitive Analytic Therapy, and presents a model for treatment.
List of Figures and Tables.
About the Author.
List of Contributors.

Foreword by Anthony Ryle.
Preface.

Acknowledgements.

PART I: CAT REFORMULATION OF TRAUMATIC EXPERIENCES IN CHILDHOOD.
Conceptualising the Developmental Outcomes of Abuse.
The Language and Practice of CAT: Assessment and Treatment Procedures.
CAT and the Multiple Self-States Model of Trauma.
Psychological Models and Therapies for Traumatic Experiences.
PART II: CAT PRACTICE AND ILLUSTRATIONS OF THE MODEL.
Adult Pychological Problems and Abuse.
A Case of Borderline Personality Disorder.
A Case of Dissociative Identity Disorder.
Forensic Romances and Violence in the Therapy Room: The Challenge of the Abuse-to-Abuser Dimension.
Group Work with Survivors of Childhood Sexual Abuse.
Group CAT for People with a History of Sexual Victimisation.
PART III: CLINICAL ISSUES IN APPLYING CAT.
Clinical Outcomes in the Application of CAT for Adult Survivors.
The Personality Structure Questionnaire: A Measure of Identity Integration in CAT.
An Independent Commentary on CAT for Adult Survivors of Abuse.
Appendix 1: The CAT Psychotherapy File, States Grid and Dissociation Questionnaire.

References.

Index.



"..an essential resource for CAT practitioners.." (Mental Health Today, March 2002)
"…I think the book is likely to be of interest to many clinicians…" (Sexual & Relationship Therapy, Vol.17, No.4, 2002)