Cognitive Behavior Therapies: A Guidebook for Practitioners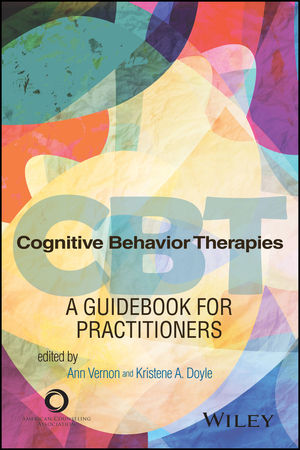 Cognitive Behavior Therapies: A Guidebook for Practitioners
ISBN: 978-1-119-37545-6 September 2017 327 Pages
Description
This comprehensive book showcases different approaches to cognitive behavior therapy (CBT) and focuses on the implementation of these various theories in real-world practice. Following an overview of cognitive therapy, practitioners and scholars discuss behavior therapy, cognitive therapy, rational emotive behavior therapy, multimodal therapy, acceptance and commitment therapy, dialectical behavior therapy, and mindfulness. Each theory highlighted includes a profile of the theorist(s), an overview of the theory, a discussion of the therapeutic process, an array of targeted interventions, a verbatim case transcript, an analysis of the limitations of the theory, and reflective sidebars to facilitate learning. The final chapter presents a single case study discussed from the perspective of each particular theory.
*Requests for digital versions from the ACA can be found on wiley.com.
*To request print copies, please visit the ACA website here.
*Reproduction requests for material from books published by ACA should be directed to permissions@counseling.org
Reviews
"This book will become a standard textbook as well as a resource for counselors who are both new to CBT and experienced in this way of working. Each approach is authoritatively presented within a common chapter structure to facilitate comparison, and the case material and verbatim transcripts make the chapters come alive. I highly recommend it." —Windy Dryden, PhD, Emeritus Professor of Psychotherapeutic Studies, Goldsmiths, University of London
"Drs. Vernon and Doyle are to be commended for editing an anthology that goes beyond other volumes on CBT. This book presents the reader not only with a firm theoretical base of seven different CBT theories, penned by experts, but also ample material on how to think and practice like a CBT therapist. Conceptualization and clinical techniques are provided for each of the theories, allowing students and practitioners of counseling, counselor education, and other mental health disciplines to understand the process of how to deliver CBT to their clients." —John Viterito, LPC, Diplomate in Rational Emotive & Cognitive Behavior Therapy, Albert Ellis Institute