Cognitive Behaviour Therapy for Psychosis: Theory and Practice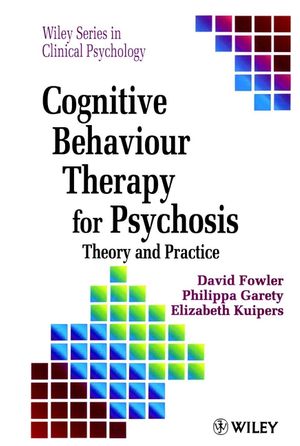 Cognitive Behaviour Therapy for Psychosis: Theory and Practice
ISBN: 978-0-471-95618-1 August 1995 212 Pages
Description
The main principle behind cognitive behaviour therapy is that a client's emotional and behavioural disturbances are not determined by events, but by the way he or she views them. This book describes the clinical guidelines and detailed therapy procedures used in the practice of cognitive behaviour therapy for patients with schizophrenic disorders.
Partial table of contents:

THEORY.

The Problems of People with Psychosis.

Coping with Psychotic Illness.

Toward a Better Understanding of the Experiences and Beliefs of Psychosis.

Cognitive Models of Psychosis 1: Neuropsychology and Psychotic Experience.

Cognitive Models of Psychosis 3: Emotional Disorder and Psychosis.

PRACTICE: A TREATMENT MANUAL FOR COGNITIVE BEHAVIOUR THERAPY FOR PSYCHOSIS.

Getting Started: Engagement and Assessment.

Techniques to Promote Self-Regulation of Psychotic Symptoms.

Techniques to Address Delusions and Beliefs About Voices.

Strategies to Address Dysfunctional Assumptions.

Strategies to Address Social Disability and Risk of Relapse.

Evidence for the Effectiveness of Cognitive Behavioural Interventions for Psychosis.

References.

Index.