Cognitive Therapy of Anxiety Disorders: A Practice Manual and Conceptual Guide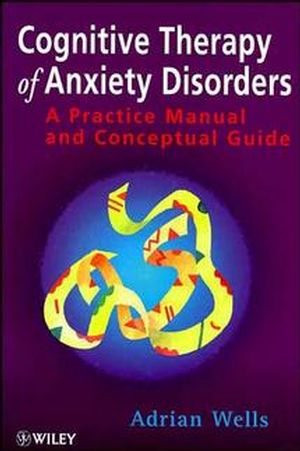 Cognitive Therapy of Anxiety Disorders: A Practice Manual and Conceptual Guide
ISBN: 978-0-471-96474-2
Aug 1997
328 pages
Description
Cognitive therapies are based on the idea that behavior and emotions result largely from an individual's appraisal of a situation, and are therefore influenced by that individual's beliefs, assumptions and images. This book is a comprehensive guide to cognitive therapy of anxiety disorders.
Cognitive Theory and Models of Anxiety: An Introduction.

Assessment: An Overview.

Cognitive Therapy: Basic Characteristics.

Cognitive Therapy: Basic Techniques.

Panic Disorder.

Hypochondriasis: Health Anxiety.

Social Phobia.

Generalised Anxiety Disorder.

Obsessive-Compulsive Disorder.

Future Developments in Cognitive Therapy.

Rating Scales.

Appendix.

References.

Index.
The most detailed book yet written on cognitive therapy of anxiety, with a 'pure' cognitive therapy approach which sets it apart from more eclectic or hybrid cognitive-behavioural approaches

The author has specialised training in cognitive therapy (Philadelphia Center) and substantial treatment and outcome experience in this field

Many of the strategies are new and at the cutting edge of treatment development; case examples assist in the application of the techniques