Collaborative Care: Interprofessional, Interagency and Interpersonal, 2nd Edition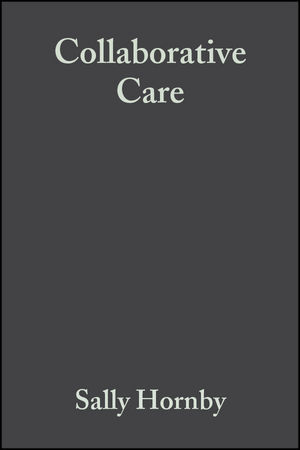 Collaborative Care: Interprofessional, Interagency and Interpersonal, 2nd Edition
ISBN: 978-0-470-69308-7 April 2008 Wiley-Blackwell 240 Pages
Description
Practitioners of all professions recognize the need and importance of collaboration, yet many find it far from easy to achieve. This book provides insights and understandings into the complexities of collaborative relationships so that individuals and groups can take constructive action to detect hindrances and attempt to overcome them.

The heightened interest in new ways of working together in health and social care has merited a new edition of this excellent text. Four new contributors have enlarged on the pioneering work of the late Sally Hornby, adding new material on collaborative relationships within organizational hierarchies of health and social care. Key themes such as the fight for resources, the tendency of professionals to behave defensively towards their clients, their departments and their resources, and the use of individual and group coping mechanisms are revisited. The new focus adds reflections on the effects of the professional and organizational contexts to these issues and provides new perspectives on the effectiveness of helping relationships in the year 2000 and beyond.
Part I - Introduction
:.
Difficulties in working together; A relational approach to collaboration; Provision of help and helping relationships - Collaboration framework I; Primary collaboration; Secondary and participatory collaboration; Facework structures and the resource pool - Collaborative framwork II; Practitioners, carers and volunteers;.
.
Part II - Identity and boundaries:.
The importance of identity and role; Working-identity and collaboration; Working-Identity - The defended position; Professional and agency identity - The separatist position; Province, domain and facework functions: Collaborative framework III - Developing collaborative practice; Working together - Towards a collaborative ethos; Consequences of institutional anxiety:.
.
Part III - Organisations and contexts:.
The environment of collaborative care; The three collaborative frameworks.
* written for practitioners and managers of all professions
* based on the authors' extensive practice experience
* illustrated with case studies throughout