Collateralized Mortgage Obligations: Structures and Analysis, 3rd Edition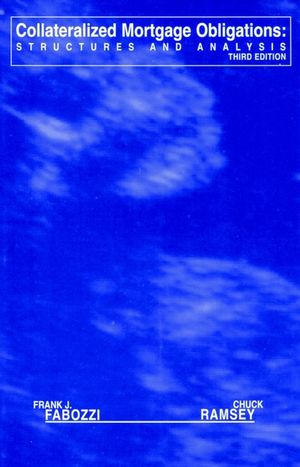 Collateralized Mortgage Obligations: Structures and Analysis, 3rd Edition
ISBN: 978-1-883-24962-5 July 1999 256 Pages
Description
Financial experts Chuck Ramsey and Frank Ramirez join Frank Fabozzi for the third edition of Collateralized Mortgage Obligations: Structure & Analysis. Because of the complexity and the risk associated with CMOs, portfolio managers need specific keys to understand and unlock the potential of these unique investment tools. Fabozzi and company provide this understanding with detailed explanations of all aspects of CMOs, including factors affecting prepayment behavior; whole loan CMO structures; and accounting for CMO investments. Filled with relevant examples and in-depth discussions, Collateralized Mortgage Obligations: Structure & Analysis sheds light on this somewhat controversial and highly technical subject-which is one of the fastest-growing sectors of the fixed-income securities market.
About the Authors.

1. Introduction.

SECTION I: AGENCY CMOS.

2. Collateral for CMOs.

3. Prepayment Conventions and Factors Affecting Prepayments.

4. Sequential-Pay and Accrual Tranches.

5. Floater, Inverse Floater, and Notional IO Tranches.

6. Planned Amortization Class Tranches.

7. TAC, VADM, Support Tranches, and Re-REMICs.

SECTION II: NONAGENCY CMOS.

8. Nonagency CMOs.

9. The Rating of Nonagency CMOs.

10. Prepayment Analysis of Nonagency Mortgage-Backed Collateral.

SECTION III: ANALYSIS OF CMOS.

11. Valuation and Spread Measures.

12. Measuring Interest Rate Risk: Duration, Convexity, and Key Rate Duration.

13. Total Return Analysis.

14. Analysis of Inverse Floaters.

Index.