Color for Interior Architecture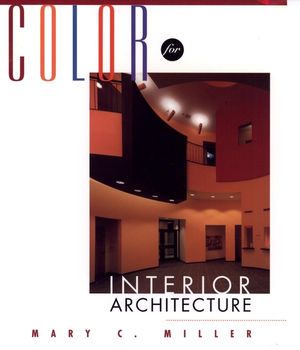 Color for Interior Architecture
ISBN: 978-0-471-12736-9
Apr 1997
176 pages
Product not available for purchase
Description
Color for Interior Architecture examines the major considerations involved in color choice for interior spaces. Avoiding arbitrary rules and rigid formulas, this unique reference enables readers to gain a fundamental understanding and awareness of color that can be applied to virtually any design situation. The book brings together theory and practice in an accessible, user-friendly format--providing interior designers, architects, and students with the straightforward help they need to create color settings that satisfy the eye, the mind, and the spirit.

Targets key topics for interior design--including the influence of color on the apparent depth and proportions of a space, the effect of lighting systems and natural light on color, hue combinations, and more
* Supplies a working knowledge of how the eye perceives color and develops the ability to make fine color discriminations
* Examines the basic physical properties and symbolic significance of color in clear, nontechnical terms
* Contains important exercises and experiments to help readers make the conceptual leap from the design studio to real-world interiors
* Includes a 32-page full-color insert, with color palettes, pattern analyses, and photographs of interiors
What is Color?

The Dynamics of Interior Color.

Depth Cues, Legibility, and Illusion.

Seeing Color and What is Colored.

Optical Interactions Among Colors.

Harmonic Relationships of Hues.

The Relationship Between Surface Color and Light.

Interior Background Color.

Illumination, Reflective Materials, and Color.

The Personal and Public Image of Interior Color.

Bibliography.

Credits for Color Art.

Index.