Colorectal Cancer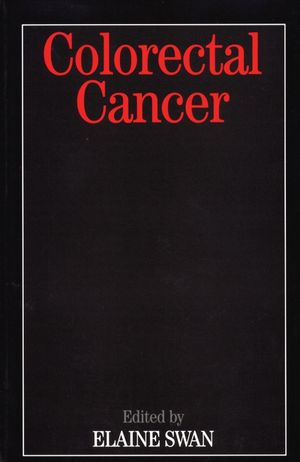 Colorectal Cancer
ISBN: 978-0-470-03168-1 February 2006 200 Pages
Description
Nurses should have the most up-to-date knowledge to provide accurate information and competent nursing care to patients with colorectal cancer. Swan addresses those issues in a very thorough and comprehensive manner.
Chapters on the role of the colorectal nurse specialist, epidemiology and genetics, diagnosis, investigations and different treatments make this book essential reading for any colorectal nurse specialist.
Colorectal cancer is the third most common cancer in men, and the second most common cancer in women in the UK. Colorectal Cancer is a very important book in this field. As mortality statistics continue to rise, this book addresses the issues surrounding colorectal cancer. It is vital to care for and attend to the needs of these patients.
Table of contents
Contributors.
Preface.
Acknowledgements.
Chapter 1: The role of the colorectal nurse specialist (Elaine Swan).
Chapter 2: Aetiology of colon and rectal cancer (Jonathan Stewart).
Chapter 3: Epidemiology and genetics (Lucy Burgess).
Chapter 4: Diagnosis and investigations (Yvette Perston).
Chapter 5: Treatments (Shelley Biddles).
Chapter 6: Consequences of rectal surgery (Jane Winney).
Chapter 7: Further treatment: chemotherapy and radiotherapy (Helen Ferns).
Chapter 8: Palliative nursing care (Claire Taylor).
Index.