Colour Forecasting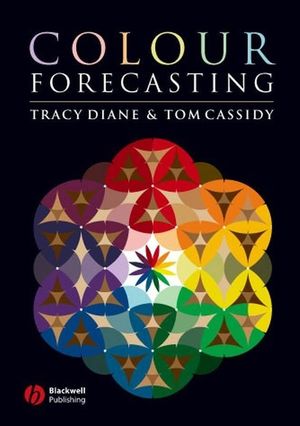 Colour Forecasting
ISBN: 978-1-405-14377-6
Feb 2009, Wiley-Blackwell
192 pages
Description
The colour forecasting process is a major driving force in the fashion and textile industries but is complex, highly intuitive and little understood.

This textbook for students of fashion and design discusses the development of the various driving forces of fashion, when colour forecasting began and how it has developed to its present day state. Colour terminology and some of the more subjective tools used by colour forecasters are explained, and their strengths and weaknesses are compared. Also, a model is given of the colour forecasting process and this is discussed in detail. Finally, readers are shown how forecasting methodologies are used to develop 'colour stories'.
Introduction.
Fashion forecasting and the driving forces of fashion (1700-2000).
The views of the forecasters and trend information users.
Colour knowledge.
The colour forecasting process.
The colour forecaster's toolkit.
The development of a colour story.
Predicting the direction for colour forecasting
This book is for you if you want to know how colour is developed, learn about industrial applications, or to simply unravel the 'colour forecasting' process.
Just4Textiles Issue 8, Autumn 2005

'In a very logical, systematic presentation, due recognition is given to the role of intuition and inspiration' Textiles Magazine 2005, 2
* Discusses the development of various driving forces for fashion and how and when colour forecasting began to develop
* Provides a comprehensive chapter on colour knowledge and terminology

* Uses many workshop activities to allow readers to develop their own skills and experience

* Discusses some of the more subjective tools used by forecasters and discusses their strengths and weaknesses

* Explains how colour forecasting methodologies are used to produce colour stories* Sets out models of the colour forecasting process