Comic Visions: Television Comedy and American Culture, 2nd Edition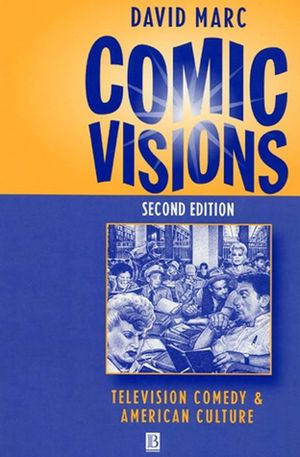 Comic Visions: Television Comedy and American Culture, 2nd Edition
ISBN: 978-1-577-18003-6
Oct 1997, Wiley-Blackwell
240 pages
Description
Comic Visions, Second Edition is an update of the most influential critical history of American television comedy.
Most comprehensive social and critical history of American television comedy
Very engaging, lucid and entertaining writing style
Approaches social criticism without being too scholarly and pedantic
Praise for the First Edition.
Acknowledgments.
Foreword by Ken Tucker.
Preface to the Second Edition.
1. What's So Funny About America?.
2. Waking Up to Television.
3. The Making of a Sitcom, 1961.
4. Planet Earth to Sitcom, Planet Earth to Sitcom.
5. The Sitcom at Literate Peak.
6. Demographic Fantasies of the Reagan Era.
7. Friends of the Family.
Bibliography.
Index to Television Comedy Series.
General Index.
"A new edition of David Marc's
Comic Visions
is grounds for rejoicing. His historical survey of TV comedy remains unrivalled, and new material on the cable era will be more than welcome."
Francis Couvares, Amherst College.
"David Marc's Comic Visions is the outstanding book of its type: social and cultural analysis of the most popular and important comedic forms of television." Chad Gordon, Rice University.

"Recommended for all academic and large public libraries; all levels." A. Hirsh, emeritus, Central Conneticut State University.
Most comprehensive social and critical history of American television comedy
Very engaging, lucid and entertaining writing style
Approaches social criticism without being too scholarly and pedantic