Coming Out of Feminism?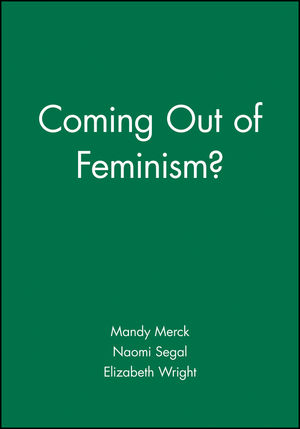 Coming Out of Feminism?
ISBN: 978-1-557-86702-5
Jan 1991, Wiley-Blackwell
276 pages
Description
Has Queer Theory 'grown out' of Feminism - in both senses? If it has, is that process a coming-out story?
List of Contributors.
Acknowledgements.
Introduction.
1. Sexualities without Genders and other Queer Utopias: Biddy Martin.
2. Sexual Traffic: Gayle Rubin (University of California, Santa Cruz) and Judith Butler (University of California, Berkeley).
3. Sissies and Sisters: Gender, Sexuality and the Possibilities of Coalition: William Spurlin (Columbia University).
4. Reflections on Gynophobia: Emily Apter (UCLA).
5. Mother, Can't You See I'm Burning? Between Female Homosexuality and Homosociality in Radclyffe Hall's The Unlit Lamp: Trevor Hope (University of Rochester).
6. Desiring Machines? Queer Re-visions of Feminist Film Theory: Carole-Anne Tyler (University of California, Riverside).
7. André Gide and the Niece's Seduction: Naomi Segal (University of Reading).
8. Savage Nights: Mandy Merck.
9. Coming Out of the Real: Knots and Queries: Elizabeth Wright (Girton College, Cambridge).
Index.
* Comprehensive coverage of the recent history of lesbian and gay studies, setting out its debates, principles and controversies. Central to the volume is a detailed exploration of the relation between these two bodies of theory and branches of identity politics.
* Brings the reader up to date with the theoretical questions of gender and identity politics.
* The volume's editors are well-known and respected figures in the field. This collection brings together newly-commissioned writings of the leading theorists in the field of feminist studies and lesbian and gay studies.