Communicative Psychoanalysis with Children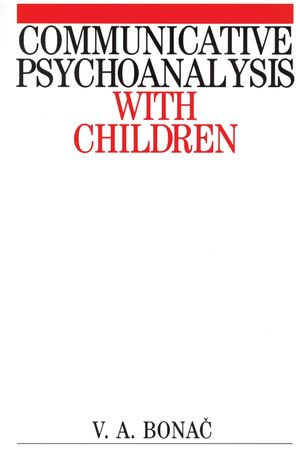 Communicative Psychoanalysis with Children
ISBN: 978-1-861-56142-8
Jan 2000
204 pages
Description
A comprehensive text for the practising psychotherapist, this is the first book to apply the communicative psychoanalytic method to the psychological treatment of children. The book is in three parts: Part 1 explains the communicative theory of psychoanalysis of Robert Langs and teaches the rudiments of communicative clinical technique and a new theory of transference. Part 2 takes place in the consultation rooms of five therapists - in four European countries and North America. The clinicians offer candid discussions of interventions with child patients of different cultural, linguistic and racial backgrounds. Part 3 is a philosophical discussion of the fundamental nature of human experience.
Part 1.
The Communicative Technique of Psychoanalysis.
Communication, the Unconscious.
The Triggering Event.
The Inter-personal Frame of Therapy, transference Response.
Undistorted Perceptions and Trauma.
Fantasy and Wishes.
The Dangers of Immediacy.
"Counter-transference".
Validation of Interventions.
Part 2.
In The Consultation Room.
Stories and Mysteries.
Horrors in The Mirror.
Seeing, Touching, Destroying.
The Ghost of my Father.
The Bell Rings.
The terminator.
Part 3.
Are we Created Equal?
A Faustian Tale.
Empirical Ethics.
The Communicative Theory of Psychological Development.
Equality in Unconscious experience.