Companion to the American West Set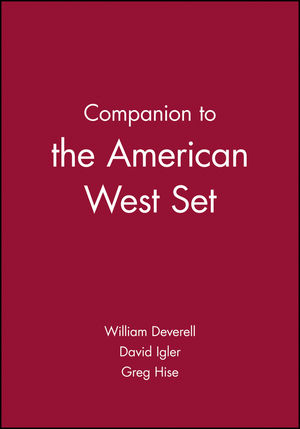 Companion to the American West Set
ISBN: 978-1-444-32789-2
Jul 2011
1664 pages
Description
This three-volume set includes A Companion to the American West, A Companion to California History, and A Companion to Los Angeles.

A Companion to the American West is a rigorous, illuminating introduction to the history of the American West. Twenty-five essays by expert scholars synthesize the best and most provocative work in the field. Combining a comprehensive overview with historiography, the Companion covers such topics as industrialism, women, Native Americans, exploration, religion, politics, and art. The essays are lively, well written, and suited to the student, scholar, and all interested readers of the history of the American West.

A Companion to California History is an innovative, thorough introduction to the history and culture of California. Written by both senior scholars and new voices in the field, the essays range widely across perspectives, including political, social, economic, and environmental history. The volume's unique structure pairs and groups essays that are similar in approach and conception so they work both as individual pieces and also as companions to each other throughout the text.

A Companion to Los Angeles is a unique study of America's second largest city, and the first Companion devoted to a single metropolis. The volume consists of 25 essays, each an original contribution by a writer or scholar, which collectively assess the best and most important work to date on the complex history of Los Angeles.  Instead of organizing the essays around discrete, time-specific events, the editors focus on critical themes and broad multi-disciplinary topics which span different periods and generations, including demography, social unrest, politics, popular culture, architecture, and urban studies. Together, the contributions constitute a lively and informed introduction to a history as fascinating as it is complex.