Comprehensive Wellness for Firefighters : Fitness and Health Guide for Fire and Rescue Workers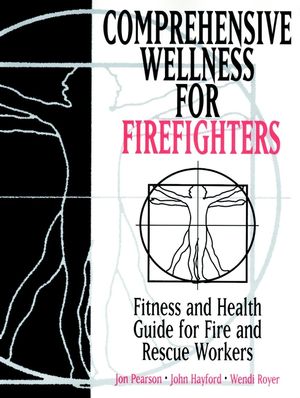 Comprehensive Wellness for Firefighters : Fitness and Health Guide for Fire and Rescue Workers
ISBN: 978-0-471-28709-4
Aug 1995
368 pages
Description
The life-threatening risks that fire service personnel face are taxing both physically and mentally. Firefighters and emergency medical personnel have a higher rate of heart disease, lung disease, cancer, substance abuse problems, and injuries than the general population. Studies show that high levels of cardiovascualr conditioning, muscular strength, endurance, and flexibility allow firefighters to perform their jobs safely and more effectively. Now, fire and rescue workers can turn to Comprehensive Wellness for Firefighters for all the information they need to evaluate and improve their personal lifestyles. This uniquely accessible book focuses on self-assessment methods and action planning procedures that emphasize personal responsibility for good health and enable readers to apply the information to their own lives. In addition to the personal health evaluations, sample workout routines, and instructive exercise programs, the authors integrate materials essential for total health including information on diet and nutrition, drug and alcohol issues, and critical incident stress management techniques. By using this book, readers will be able to effectively:

-Evaluate their current level of physical fitness in order to monitor their future progress
-Select exercise options that best meet their preferences, needs, and objectives
-Develop strategies and personal action plans that promote and improve total health and fitness
-Adopt a long-term commitment to a physically and mentally healthy lifestyle

Designed as a valuable resource and practical guide, Comprehensive Wellness for Firefighters not only attempts to minimize risk in an inherently hazardous line of work, but also promotes behavior and attitudes that contribute to long-term health and well-being.
Physical Fitness and the Fire Service.

Fitness Assessment: Finding Your Starting Point.

Physiology and Flexibility: The Science of Stretching.

Cardiovascular Fitness: Run (or Walk) for Your Life.

Muscular Fitness: Building Strength Safely and Effectively.

Nutrition: Practical Guidelines for Good Health.

Body Composition and Weight Control.

Substance Abuse: Alcohol, Drugs, and Tobacco.

Managing Stress On and Off the Job.

Maintaining Wellness Through Lifestyle Management.

Index.