Computer Aided Logical Design with Emphasis on VLSI, 4th Edition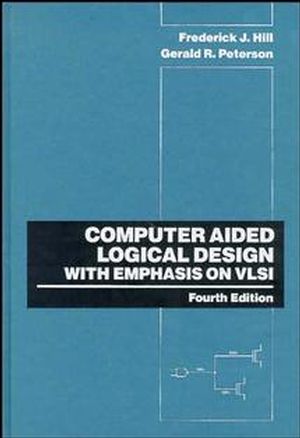 Computer Aided Logical Design with Emphasis on VLSI, 4th Edition
ISBN: 978-0-471-57527-6
Feb 1993
560 pages
Description
This book bridges the gap between logical design and VLS1 design- this substantially revised edition reflects the computer engineering curricula changes of the past decade. Although many of the same topics in the third edition are covered, NMOS and standard-cell based CMOS methodologies are now stressed. Thoroughly updated, the new edition covers CAD tools, PLA's and VLS1 systems. new, open-ended design problems encopurage students to practice designing.
Logical Analysis.

Number Systems and Codes.

Fundamental Theorems of Boolean Algebra.

Logic Element Realization.

Manipulation of Boolean Expressions.

Algorithms for Optimization of Combinational Logic.

VLSI Realizations of Combinational Logic.

Multilevel Logic Using Complex (MSI) Parts and Cells.

Components of Sequential Systems.

Synthesis of Clock-Mode Sequential Circuits.

Vector-Processes: Description and Realization.

VLSI Realization of Digital Systems.

Incompletely Specified Sequential Circuits.

Level-Mode Sequential Circuits.

Test Generation for VLSI.

Combinational Logic Functions with Special Properties.

Appendices.

Index.