Computer Modelling of Electrical Power Systems, 2nd Edition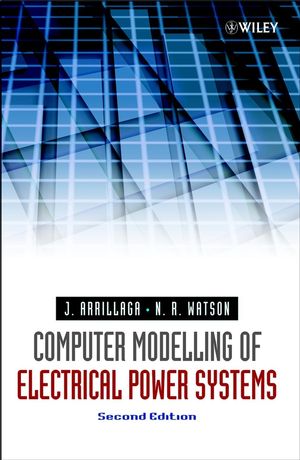 Computer Modelling of Electrical Power Systems, 2nd Edition
ISBN: 978-1-118-87828-6 November 2013 296 Pages
Description
Computer models can be used to simulate the changing states of electrical power systems. Such simulations enable the power engineer to study performance and predict disturbances.
Focusing on the performance of the power system boosted by the FACTS. (Flexible Alternate Current Transmission Systems), this timely update of a highly successful text responds to recent developments in power electronics.
Comprehensive coverage includes:
The mathematical background, algorithms and the basic tools needed to study complex power systems, their interaction and likely response to different types of network pathologies or disturbances
The latest improvements in network modelling techniques
Power electronics equipment
Written by an internationally renowned author in the field, this text is a valuable reference resource for practising engineers responsible for power supply systems as well as electrical engineering postgraduates.
Preface.

Introduction.
Transmission Systems.
FACTS and HVDC Transmission.
Load Flow.
Load Flow Under Power Electronic Control.
Electromagnetic Transients.
System Stability.
System Stability Under Power Electronic Control.
Appendix I: Fault Level Derivation.
Appendix II: Numerical Integration Methods.
Appendix III: Test System Used in the Stability Examples.

Index.