Comrades and Strangers: Behind the Closed Doors of North Korea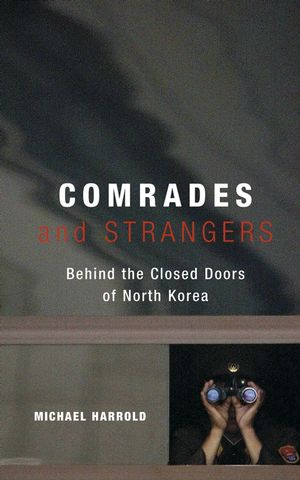 Comrades and Strangers: Behind the Closed Doors of North Korea
ISBN: 978-0-470-86976-5 July 2004 432 Pages
Description
In 1987 Michael Harrold went to North Korea to work as English language adviser on translations of the speeches of the late President Kim Il Sung (the Great Leader) and his son and heir Kim Jong Il (then Dear Leader and now head of state). For seven years he lived in Pyongyang enjoying privileged access to the ruling classes and enjoying the confidence of the country's young elite. In this fascinating insight into the culture of North Korea he describes the hospitality of his hosts, how they were shaken by the Velvet Revolution of 1989 and many of the fascinating characters he met from South Korean and American GI defectors to his Korean minder and socialite friends. After seven years and having been caught passing South Korean music tapes to friends and going out without his minder to places forbidden to foreigners, he was asked to leave the country.
Foreword.
PART 1.
Chapter One. Red Carpet in Paradise.
Chapter Two. Behind Enemy Lines.
Chapter Three. State of Delusion.
PART 2.
Chapter Four. Different Ways.
Chapter Five. First Lessons.
Chapter Six. Silent Witness.
Chapter Seven. Torn Between Two Worlds.
Chapter Eight. Building Dreams.
Chapter Nine. War Games.
PART 3.
Chapter Ten. Inside Out.
Chapter Eleven. Another View.
Afterword.
Bibliography.
Index.
"… excellent book…"(British Association for Korean Studies, July 2004)
"North Koreans are too often portrayed as hapless droids; Harrold peels back the last Iron Curtain to reveal their humanity." (Daily Telegraph, 13th November 2004)
"…sheds considering light…" (Far Eastern Economic Review, December 2004)
"..the most revealing glimpse yet of what passes for normal life in North Korea." (Asian Wall Street Journal, 3rd September 2004)