Connect!: A Guide to a New Way of Working from GigaOM's Web Worker Daily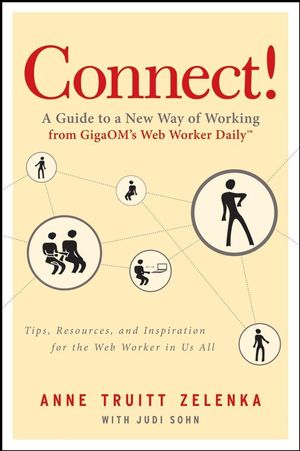 Connect!: A Guide to a New Way of Working from GigaOM's Web Worker Daily
ISBN: 978-0-470-28007-2
Apr 2008
275 pages
Product not available for purchase
Description
If you use the web to reach out beyond the confines of your office, cubicle, or home to connect and collaborate with others doing the same thing, you're a web worker. In this book you'll learn how to use new web tools, discover sites and services you might want to try, and meet the social web where people are as important as corporations. You'll learn how people are working in new ways because of the web, and how you can too.
Foreword.
Introduction.
1 Towards a Web Working World.
2 Get Ready to Web Work.
3 Burst Your Productivity.
4 Rethink Your Relationship with Email.
5 Surf Waves of Information.
6 Connect, Communicate, and Collaborate.
7 Go Mobile.
8 Explode Your Career.
9 Manage Your Money.
10 Blend Your Work and Your Personal Life.
11 The Future of Web Work.
Index.