Constructing the Criminal Tribe in Colonial India: Acting Like a Thief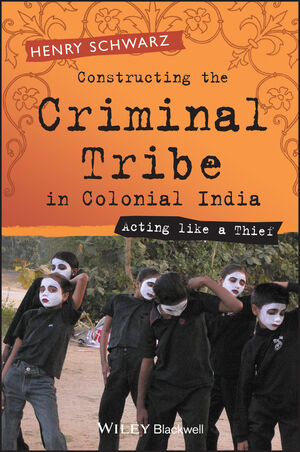 Constructing the Criminal Tribe in Colonial India: Acting Like a Thief
ISBN: 978-1-444-31734-3 February 2010 Wiley-Blackwell 176 Pages
Description
Constructing the Criminal Tribe in Colonial India
provides a detailed overview of the phenomenon of the "criminal tribe" in India from the early days of colonial rule to the present.
Traces and analyzes historical debates in historiography, anthropology and criminology
Argues that crime in the colonial context is used as much to control subject populations as to define morally repugnant behavior
Explores how crime evolved as the foil of political legitimacy under military
Examines the popular movement that has arisen to reverse the discrimination against the millions of people laboring under the stigma of criminal inheritance, producing a radical culture that contests stereotypes to reclaim their humanity
Table of contents
Acknowledgments.
Introduction.
1. Placing Criminals, Displacing Thuggee: Historical Representation, "Fact," and Stereotype, c. 1830–2005.
2. How to Make a Thug: Recipes for Producing Crime, 1830–1910.
3. Discipline, Labor, Salvation: Repression, Reform, and the Thuggee Precedent.
4. Acting Like a Thief: From Aesthetics of Survival to the Politics of Liberation.
Notes.
Bibliography.
Index.
Features
A detailed overview of the phenomenon of the "criminal tribe" in India from the early days of colonial rule to the present, tracing and analyzing historical debates in historiography, anthropology and criminology
Argues that crime in the colonial context is used as much to control subject populations as to define morally repugnant behavior
Explores how crime evolved as the foil of political legitimacy under military
Examines the popular movement that has arisen to reverse the discrimination against the millions of people laboring under the stigma of criminal inheritance, producing a radical culture that contests stereotypes to reclaim their humanity