Construction Contract Law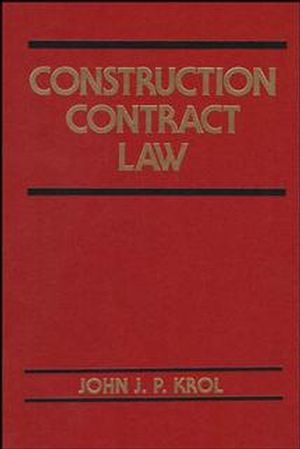 Construction Contract Law
ISBN: 978-0-471-57414-9
May 1993
288 pages
Description
A straightforward description providing readers with a guide to contract law as it relates to construction contracting. Thoroughly explains when a lawyer may or may not be needed and offers guidance for working with one. Prior notice provisions, no damage for delay clauses and conditional payment provisions are among the topics covered. Includes hundreds of actual construction cases.
Formation of Contracts.

Construction.

Performance or Breach.

Breach.

Mistake, Duress, Threats, and Undue Influence.

Mechanic's Liens.

Third-Party Beneficiaries.

Illegality.

Index.