Consumer Behaviour: A European Perspective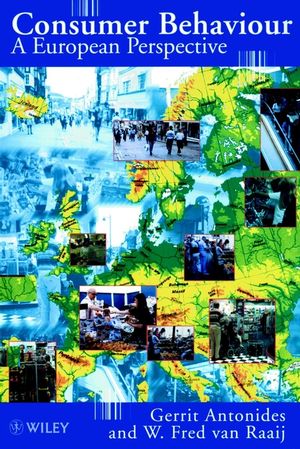 Consumer Behaviour: A European Perspective
ISBN: 978-0-471-97513-7
Aug 1999
642 pages
Description
Consumer Behaviour is the first truly European consumer behaviour textbook, placing the subject clearly within its economic, psychological, sociological and historical context. The authors provide greater insight for readers by examining both the determinants and the consequences of consumer decision making. Antonides and Van Raaij include numerous examples, cases and sociodemographic data and provide complete coverage of core topics together with important new ones. Innovative chapters are included on:
* financial behaviour

* welfare, wellbeing and property

* families and household production

* consumption and the environment

* shopping behaviour.
The authors explore the full consumption cycle, not only the first stages of orientation and procurement, but also the usage and disposal of products.
Introduction and Overview.

MACRO-FACTORS IN CONSUMPTION.

Demographic Development.

Cultural Development.

Supply and Use of Products and Services.

Consumerism and Consumer Policy.

BASIC PROCESSES.

Perception and Categorization.

Meaning Structure and Values.

Motivation and Consumer Behaviour.

Attitudes and Emotions.

Learning Processes.

Decision Processes.

Situation and Behaviour.

SOCIAL PROCESSES.

Families and Household Production.

Reference Groups.

Innovation.

Lifestyle and Consumption of Time.

Media Use.

Shopping Behaviour.

Financial Behaviour.

Age Groups and Ethnic Consumer Groups.

AFTER-SALES PROCESSES.

Consumer Satisfaction and Complaints.

Consumption and the Environment.

Welfare and Ownership.

APPLICATIONS.

Market Segmentation and Product Differentiation.

Consumer Research.

Epilogue.

Indexes.
Includes examples and data from a wide range of European countries

Written from the perspective of the consumer

Fred van Raaij is one of the most highly regarded European marketing academics

Includes innovative chapters on welfare and property, meaning and consumer research