Consumption in China: How China's New Consumer Ideology is Shaping the Nation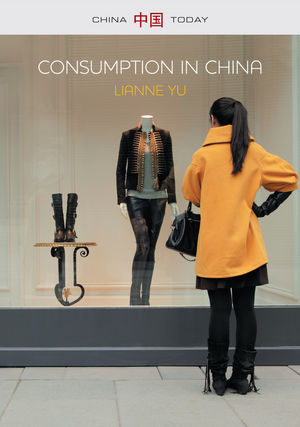 Consumption in China: How China's New Consumer Ideology is Shaping the Nation
ISBN: 978-0-745-68457-4 November 2014 Polity 176 Pages
Download Product Flyer
Download Product Flyer
Download Product Flyer is to download PDF in new tab. This is a dummy description. Download Product Flyer is to download PDF in new tab. This is a dummy description. Download Product Flyer is to download PDF in new tab. This is a dummy description. Download Product Flyer is to download PDF in new tab. This is a dummy description.
Description
Consumption practices in China have been transformed at an unprecedented pace. Under Mao Zedong, the state controlled nearly all aspects of what people consumed, from everyday necessities to entertainment and the media; today, shoddy state-run stores characterized by a dearth of choices have made way for luxury malls and hypermarkets filled with a multitude of products.

Consumption in China explores what it means to be a consumer in the world's fastest growing economy. LiAnne Yu provides a multi-faceted portrait of the impact of increased consumption on urban spaces, social status, lifestyles, identities, and freedom of expression. The book also examines what is unique and what is universal about how consumer practices in China have developed, investigating the factors that differentiate them from what has been observed among the already mature consumer markets.

Behind the often staggering statistics about China are the very human stories that highlight the emotional and social triggers behind consumption. This engaging book is a valuable resource for students, scholars and business professionals interested in a deeper understanding of what motivates China's consumers, and what challenges they face as more aspects of everyday life become commoditized.
Table of contents
Map
Chronology
Acknowledgements
Chapter 1: Introduction
Chapter 2: Spaces
Chapter 3: Status
Chapter 4: Lifestyles
Chapter 5: Commodification
Chapter 6: Awareness
Chapter 7: Consumption with Chinese Characteristics
Bibliography
Reviews
"What makes Consumption in China most enjoyable is that Yu continually offers up fascinating factual tidbits: In 1979 there were no skyscrapers in Shanghai; today, the city has twice as many as New York." (Studies of Asia 2016)

"This is an extremely readable insight into the forces that drive consumer trends in what will one day become the world's largest consumer market. It's a book for any CEO hoping for a slice of the action."
South China Morning Post

"A valuable resource"
China Daily

''An informative combination of firsthand observations, extensive interviews, and social theory allows readers to follow Chinese consumers into a new world of goods and services. This book provides up-to-date coverage of key aspects of Chinese consumerism, including the impact of the internet, the influence of China's one-child households, and the implications of new private and commercial spaces."
Karl Gerth, author of As China Goes, So Goes the World: How Chinese Consumers are Transforming Everything
''The transformation of Chinese consumers in the last three decades, a dazzling subject, is presented in this book with rich ethnographic evidence and clear historical contextualization. The author has skilfully weaved consumer voices and her own experience with a wide range of academic theories and business insights.''
Mag Wong, Founder and Non-Executive Chairman of Oracle Added Value, Hong Kong

"Consumption in China is a timely contribution to the growing literature on the emerging Chinesemiddle class. Its engaging writing style makes it a good read for undergraduates and a general audience who are interested in China's new social landscape at large."
The American Anthropologist