Contemporary Issues in Accounting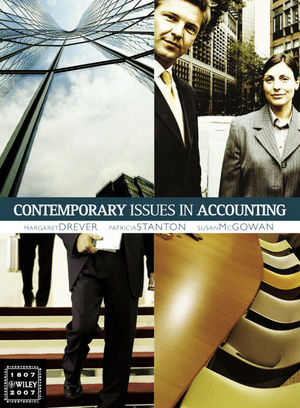 Contemporary Issues in Accounting
ISBN: 978-0-470-80766-8
Jul 2007
432 pages
Product not available for purchase
Description
Contemporary Issues in Accounting is a new textbook, which offers a more applied introduction to a range of contemporary issues facing the accounting profession.   The text presents a basic overview of the conceptual framework that governs the profession, before examining a series of contemporary accounting issues.

 The text is written for third-year undergraduate financial accounting subjects that seek to offer students a practical overview of financial accounting and the various contemporary issues facing the profession.   Students will benefit from the 'plain English' writing style, the broad issues-based approach with applications to business and the diversity of the accounting issues covered.
Preface.

Acknowledgements.

Chapter 1: Introduction to Contemporary Issues in Accounting.

Chapter 2: The Conceptual Framework in Financial Accounting.

Chapter 3: Standard Setting.

Chapter 4: Measurement and its problems.

Chapter 5: Products of the Financial Reporting Process.

Chapter 6: Corporate Governance.

Chapter 7: Environmental and Social Reporting and Accounting.

Chapter 8: International Accounting.

Chapter 9: Capital-market Research and Accounting.

Chapter 10: Small and Medium-sized Entities.

Chapter 11: Professional Responsibility.

Chapter 12: Future Directions in Accounting.
\'Mind Maps\' provide a conceptual pathway for learning and understanding the issues and associated processes within the chapter
Written in an accessible, easy-to-read format
Various applications to professional practice seek to illustrate and simplify concepts and models of financial accounting
A range of activities including discussion questions, research activities and essay topics support student learning.