Contemporary Metaphysics: An Introduction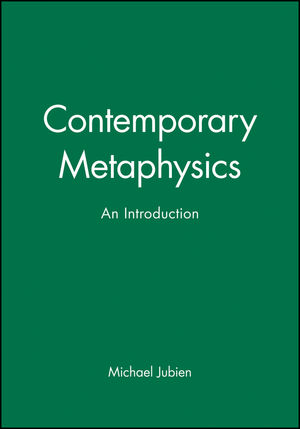 Contemporary Metaphysics: An Introduction
ISBN: 978-1-557-86859-6 December 1997 Wiley-Blackwell 228 Pages
Description
Each volume in this series provides a clear, comprehensive and up-to-date introduction to the main philosophical topics of contemporary debate.
Preface.
1. Metaphysics.
2. Numbers.
3. Platonism.
4. Identity.
5. Is Truth Relative?.
6. Colour.
7. Modality.
8. Things and Their Parts.
9. Determinism, Freedom and Fatalism.
10. Is There Truth in Fiction?.
11. Cosmology.
References.
Index.
"The text includes short exercises printed in bold every few pages. These are excellent devices for testing a student's grasp of the material, and for sparking fresh thoughts about it." Chris Daly, Mind
* Discusses a diversity of metaphysical issues such as colour, modality, and fiction.
* Includes exercises throughout to encourage further thought and study.