Control Self-Assessment: A Guide to Facilitation-Based Consulting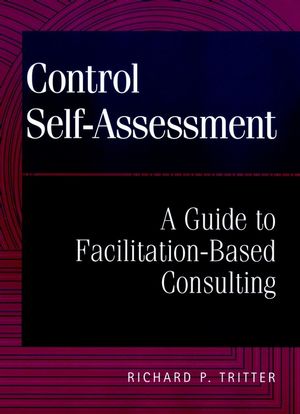 Control Self-Assessment: A Guide to Facilitation-Based Consulting
ISBN: 978-0-471-29842-7
Feb 2000
254 pages
Description
Control Self-Assessment is a powerful audit and consulting tool that can be organized to protect against Business Risks or used as the central tool in a Business Process Analysis. In this first comprehensive introduction to CSA methodology, Richard Tritter explains how to successfully use CSA sessions to get a realistic look at the machinery of your business with information known to its day-to-day operational staff. He goes on to show you how to use this information to develop an action plan that will be enthusiastically put into practice. Control Self-Assessment is a must for any firm in which CEOs and staff share a common vision built on their collective wisdom.
Facilitative Consulting and Control Self-Assessment: An Introduction.

Understanding the Basis of Facilitation: Models to Remember.

Definitions and Distinctions.

A Control Self-Assessment Session to Improve Business Performance.

Planning a Control Self-Assessment Session to Assess Business Risk.

Importance of Frameworks.

Using Facilitation as a Consulting Sales Tool.

Different Control Self-Assessment Processes, Different Objectives.

Necessary Skills, Qualities, and Values of a Facilitator.

Electronic Voting Systems.

Appendices.

Index.
Traditional consulting is failing to meet client needs because it overlooks a key source of information: the client. Tritter's facilitative techniques take consulting to the next level, detailing processes for sharing knowledge and gaining agreement. His focus on Control Self-Assessment gives the reader an excellent leverage point for improving business performance. With an emphasis on "how-to", this book gives practical techniques for assessing and managing business risk.--(Tom McNamee, President, Sales Focus, Inc.)

Control Self-Assessment: A Guide to Facilitation-Based Consulting provides a comprehensive guide to understanding the processes involved in CSA facilitation. Realistic problem-solving examples guide the novice facilitator through common facilitation pitfalls to enable the planning of a successful meeting. A good reference tool.--(Lynda Sharpe-LeLonde, President, Sharpe Decisions Inc.)