Control Systems Engineering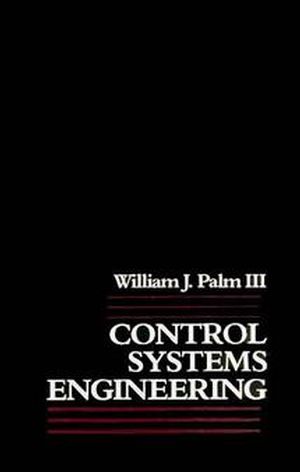 Control Systems Engineering
ISBN: 978-0-471-81086-5 March 1986 720 Pages
Description
An up-to-date text designed for undergraduate courses in control systems engineering and principles of automatic controls. Focuses on design and implementation rather than just the mathematics of control systems. Using a balanced approach, the text presents a unified, energy-based approach to modeling; covers analysis techniques for the models presented; and offers a detailed study of digital control and the implementation of digital controllers. Includes examples and homework problems.
Table of contents
Partial table of contents:

Systems.

Modeling, Analysis, and Control.

Types of Models.

Linearization.

MODELING DYNAMIC SYSTEMS.

Systems of Units.

The Structure of Dynamic Models.

Modeling Mechanical Elements.

SYSTEM RESPONSE.

Free Response of a First-Order Model.

Step Response of a First-Order Model.

Free Response of Second-Order Model.

TRANSFER FUNCTION AND SYSTEM DIAGRAMS.

The Laplace Transform and System Response.

Transfer Functions.

Block Diagrams.

COMPUTER SIMULATION METHODS.

Numerical Methods: An Introduction.

Advanced Numerical Methods.

Extension to Higher Order Models.

FEEDBACK CONTROL SYSTEMS.

Feedback Control: Concepts, History, and Applications.

Control System Structure.

Transducers and Error Detectors.

CONTROL SYSTEM DESIGN: MODELING CONSIDERATIONS AND ALTERNATIVECONTROL STRUCTURES.

Selecting Controlling Gains.

Design with Low-Order Models.

Nonlinearities and Controller Performance.

THE ROOT LOCUS PLOT.

The Root Locus Concept.

Plotting Guides.

Some Numerical Aids.

APPLICATIONS OF GRAPHICAL METHODS TO SYSTEM DESIGN.

System Design with Open-Loop Frequency Response Plots.

Series Compensation and PID Control.

DIGITAL CONTROL SYSTEMS.

Origin of Discrete-Time Models.

Free Response.

Sampling.

Appendices.