Control and Security of E-Commerce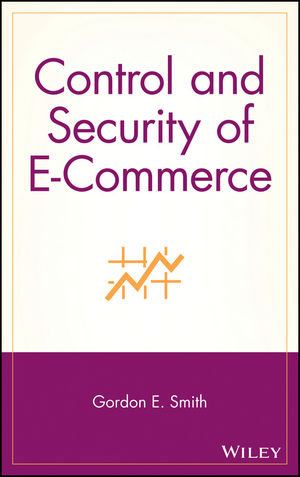 Control and Security of E-Commerce
ISBN: 978-0-471-18090-6
Nov 2003
240 pages
Description
Explores the components of e-commerce (including EDI).
Shows the risks involved when using an e-commerce system.
Provides controls for protecting an e-commerce site (e.g., securing financial transactions and confidential transactions).
Provides COSO compliant audit approach.
Provides risk/control tables and checklists.
Technical topics are discussed in simple user-friendly language.
Preface.
Chapter 1. Introduction.
Chapter 2. Legal Issues Related to E-Commerce.
Chapter 3. Information Security: Overview.
Chapter 4. Certificates and Non-Repudiation.
Chapter 5. Protecting the E-Commerce Environment.
Chapter 6. Protecting E-Commerce Data.
Chapter 7. Auditing an E-Commerce Application.
Index.
"For ensuring that file servers and other elements of the e-commerce infrastructure are protected, this book is an excellent choice" (
Security Management
, July 2004)
"If you are employed anywhere near the sharp end of e-commerce, this is a book you should defiantly read." (Supply Management, 18 March 2004)