Convective Heat Transfer, 2nd Edition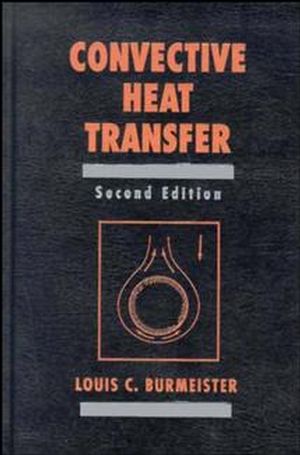 Convective Heat Transfer, 2nd Edition
ISBN: 978-0-471-57709-6 September 1993 640 Pages
Description
A modern and broad exposition emphasizing heat transfer by convection. This edition contains valuable new information primarily pertaining to flow and heat transfer in porous media and computational fluid dynamics as well as recent advances in turbulence modeling. Problems of a mixed theoretical and practical nature provide an opportunity to test mastery of the material.
Table of contents
Equations of Continuity, Motion, Energy, and Mass Diffusion.

One-Dimensional Solutions.

Laminar Heat Transfer in Ducts.

Laminar Boundary Layers.

Integral Methods.

Turbulence Fundamentals.

Turbulent Boundary Layers.

Turbulent Flow in Ducts.

Natural Convection.

Boiling.

Condensation.

Appendices.

Index.