Core Organic Chemistry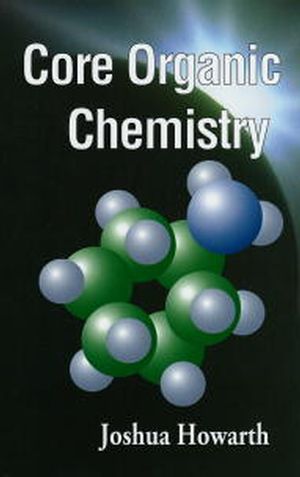 Core Organic Chemistry
ISBN: 978-0-471-98333-0
Jan 1999
322 pages
Description
This innovative new textbook covers an entire first course in organic chemistry within a single, compact volume. It can be used either as a stand-alone text, or together with a general chemistry, biology or biochemistry book. It provides the essential organic chemistry that chemists need in their first year, as well as all the organic chemistry that students of biochemistry, biology, geology, medical and environmental science are required to know. Equally useful as revision guide and a textbook, it will also appeal to those needing to refresh their knowledge of organic chemistry and serve as a ready reference for essential facts and information.
General Organic Chemistry.

Alkanes.

Alkenes.

Alkynes.

Alcohols and Thiols.

Ethers and Sulfides.

Epoxides.

Alkyl Halides.

Amines.

The Carbonyl Group.

Aromaticity: The Chemistry of Benzene and Derivatives.

Appendix.

References.

Index.
"Are you facing one of those classic dilemmas - a tough examination in basic organic chemistry, and a dauntingly bulky textbook to wade through? Joshua Howarth's Core Organic Chemsitry is your lifeline. A useful reviison aid, it strips the subject to its bare essentials, summarises key concepts and provides a host of questions for practice." (New Scientist, March 1999)

"The quality of presentation of both text and diagrams is excellent, and the content, with some minor exceptions, is exactly what I would expect to find. I believe that all students of chemistry should have access to this book; it really does tell you everything you need to know for a degree course in organic chemistry....I think that this book will make its way onto the reading lists of most university chemistry departments." (Dr Mark Elliott, Department of Chemistry, University of Cardiff, Chemistry in Britain, June 1999)