Corporate Bonds: Structure and Analysis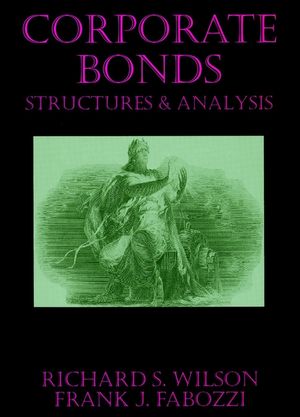 Corporate Bonds: Structure and Analysis
ISBN: 978-1-883-24907-6
Feb 1995
400 pages
Description
Corporate Bonds: Structures & Analysis covers every aspect of corporate bonds, including bond structures, credit analysis, and investment strategies. This book discusses state-of-the-art technology for valuing corporate bonds, as well as innovative new products such as step-up notes and range notes. Complete with contributions from today's top financial experts, Corporate Bonds is the definitive reference for this vital market.
About the Authors.

Table of Contents.

Preface.

Acknowledgments.

List of Advertisers.

SECTION I.

1. Overview of U.S. Corporate Bonds.

2. Bond Indentures.

3. Maturity.

4. Interest Payments.

5. Debt Retirement.

6. Convertible Bonds.

7. Speculative-Grade Bonds.

8. Corporate Debt Ratings.

SECTION II.

9. Bond Pricing and Yield Measures.

10. Principles of Valuing Corporate Bonds.

11. Valuing Callable Corporate Bonds.

12. Valuing Other Corporate Bond Structures.

13. Managing Corporate Bond Portfolios.

Index.

Advertisements.