Corporate MVPs: Managing Your Company's Most Valuable Performers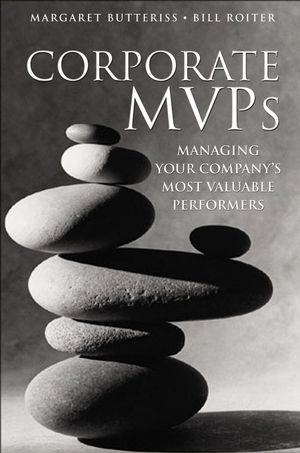 Corporate MVPs: Managing Your Company's Most Valuable Performers
ISBN: 978-0-470-73913-6
Jan 2009
264 pages
Product not available for purchase
Description
Corporate MVPs create extraordinary value for the organization by consistently exceeding expectations. MVPs produce tangible and dramatic business results; they improve the people they work with and the organization in which they work. In fact, the future of your business depends on this 5 to 10 percent of its very best people. But far too often, MVPs are lost because of management missteps, or even by no management at all.

Based on in-depth interviews with senior executives and business owners, HR professionals and executive recruitment firms, and with MVPs themselves, Corporate MVPs explores what makes these talented individuals tick, how to develop and cultivate them, what it takes for someone to become an MVP, and the important role of HR in managing this key talent.
Acknowledgements.
Chapter 1. Your Most Valuable Performers.
Chapter 2. Defining the Value of the MVP.
Chapter 3. Who Are Corporate MVPs?  How Do You Define Them?
Chapter 4. Managing the MVP.
Chapter 5. How to Become an MVP.
Chapter 6. Bringing in the MVP from Outside.
Chapter 7. Managing Difficult MVPs.
Chapter 8. The Role of HR in Managing the MVP.
Chapter 9. Summary.
Appendix A: Participating Companies and the People Interviewed.
Appendix B: Your MVP Potential.
Appendix C: Detailed Job and Person Description.
Index.