Couplings and Shaft Alignment, Revised Edition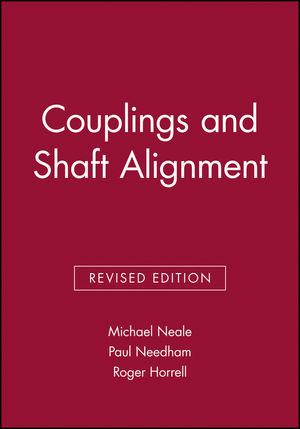 Couplings and Shaft Alignment, Revised Edition
ISBN: 978-1-860-58170-0
Jun 2005
160 pages
Description
Couplings and Shaft Alignment provides positive practical guidance to engineers dealing with shaft couplings for the transmission of power, and concerned with the related problem of shaft alignment. First published in 1991, this useful text has been revised and reprinted in a more readable, updated format.

COMPLETE CONTENTS:
An approach to coupling selection

Preliminary choice

Gear couplings

Multiple membrane couplings

Contoured disc couplings

Elastomeric element couplings

Quill shaft couplings

Alignment

Effect on machine train dynamics

Hub mounting

Accessories

Nomenclature

Coupling data sheet

Bibliography
The book offers a systematic approach to the selection and specification of shaft couplings, and a rational approach to shaft alignment, which can assist in achieving the desired levels of reliability in process plant. It can be wholeheartedly recommended to all practising engineers involved in the design, specification, selection, operation, and maintenance of machine systems involving flexible shaft couplings.
Preface.
Foreword.
Chapter 1. An Approach to Coupling Selection.
Chapter 2. Preliminary Choice.
Chapter 3. Gear Couplings.
Chapter 4. Multiple Membrane Couplings.
Chapter 5. Contoured Disc Couplings.
Chapter  6. Elastomeric Element Couplings.
Chapter 7. Quill Shaft Couplings.
Chapter 8. Alignment.
Chapter 9. Effect on Machine Train Dynamics.
Chapter 10. Hub mounting.
Chapter 11. Accessories.
Appendix 1. Nomenclature.
Appendix 2. Coupling Data Sheet.
Bibliography.