Courage: The Backbone of Leadership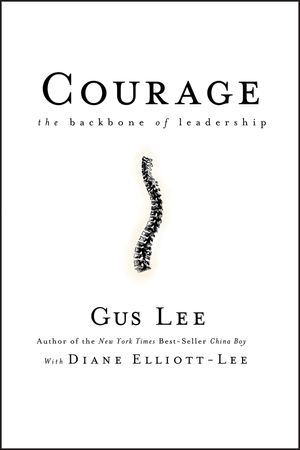 Courage: The Backbone of Leadership
ISBN: 978-0-470-73057-7
Mar 2010, Jossey-Bass
256 pages
Description
In Courage, Gus Lee captures the essential component of leadership in measurable behaviors. Using actual stories from Whirlpool, Kaiser Permanente, IntegWare, WorldCom and other organizations, Lee shows how highly successful executives face and overcome their fears to develop moral intelligence. These real-world examples offer practical lessons for rooting out unethical practices and behaviors by
Assessing them for rightness and integrity
Addressing moral failures
Following through with dialogue and direct action
Introduction.
Part One: Backbone at the Point of Decision.
1. Chris's Story.
2. Seeking Courageous Core Values.
3. Going Deeper (and Higher) into Values and Ethics.
4. Chris Boldly Moves Forward.
5. Coda: Applying Courageous Values at Whirlpool.
Part Two: Courage in Action.
6. Courageous Communication.
7. The Courageous Communication Model.
8. Courageous Feedback.
9. Courage by Example.
10. Courageous Leadership.
11. Three Acts of Courageous Leadership.
12. Courageous Problem Solving: The Black Box.
13. Using Courageous Communication from the Bottom Up.
Part Three: Growing Your Courage.
14. Everyday Habits That Build Courage.
15. Your Character Quotient.
16. The Courage to Change.
Notes.
Acknowledgments.
The Authors.
Index.
In this guide to doing the right thing, Lee presents a self-help approach to solving hard-edged problems. The key to effective leadership, he argues, is "principled conduct under pressure"—in short, courage. While courage is hardly the one-size-fits-all magic bullet that Lee envisions, much of his advice is valuable, particularly that dealing with communication, the thorniest management issue of all. The book is built around extended anecdotes about executives facing tough personnel decisions and having to confront their habits of "avoidant communication," and Lee's reconstructed dialogue is engaging, realistic and instructive. He also offers periodic references to his own, genuinely inspiring transition from myopic, alienated wimp to successful executive, lawyer, executive coach, consultant and bestselling novelist (China Boy, etc.). Granted, this business book has many of the problems typical of the genre: the constant invoking of the book's title, whether or not relevant to the point being made; the regular introduction of acronymed concepts and clumsy coinages; the inspirational speeches and the occasional royal we phrasing ("We now see the difference between high, medium and low core values"). But any book that offers a road map to handling unpleasant workplace conversations is welcome—even if the choices in your everyday life don't require as much courage as in Lee's scenarios. (Feb.) (Publishers Weekly, December 12, 2005)