Cranes: Design, Practice, and Maintenance, 2nd Edition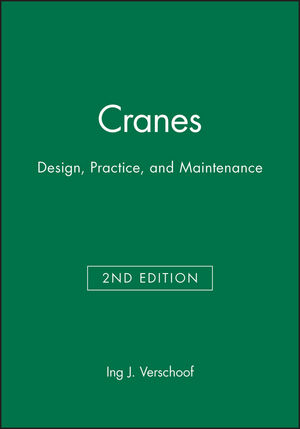 Cranes: Design, Practice, and Maintenance, 2nd Edition
ISBN: 978-1-860-58373-5
Nov 2002
348 pages
Description
This second edition of Cranes – Design, Practice, and Maintenance has been thoroughly updated. Many new photographs are included and the latest information on developments in equipment and crane technology has been added. The chapter on standards has also been revised to include a comprehensive guide to current legislation.

This unique book discusses and explains the technical issues and considerations in a practical way, offering a comprehensive review of the different types of cranes and their uses. Heavily illustrated with photographs and line drawings, this title continues to be of considerable interest to crane designers, crane manufacturers and
suppliers, crane users, project managers, health and safety specialists, and consultants involved in a wide range of industries.

TOPICS COVERED INCLUDE:
Introduction

Wire ropes

Drives: calculating motor powers

Brakes

Standards

Sagging and slapping of the wire ropes

Rock and roll of the spreader

Machinery trolleys versus wire rope trolleys

Twin lift

Positioning

Automatic equipment identification (AEI)

Construction and calculation methods on strength and fatigue

Wheels and tracks.