Creating Strategic Change: Designing the Flexible, High-Performing Organization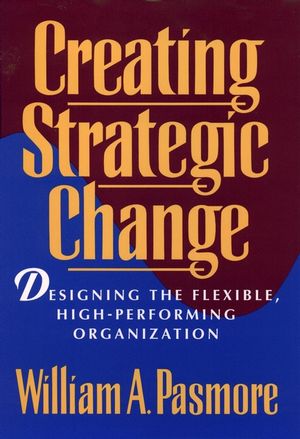 Creating Strategic Change: Designing the Flexible, High-Performing Organization
ISBN: 978-0-471-59729-2 April 1994 304 Pages
Description
Pasmore has brought over 20 year's worth of expertise to thisconceptually sophisticated yet practical guide concerned withorganization design and change. Concentrates on implementation andhow organizational planning and transformation efforts can improveperformance productivity. Features extensive cases and examplesdeveloped by the author from his consulting work at enterpriseslike Proctor & Gamble, TRW, Goodyear, General Foods and othercompanies.
Table of contents
Change and Flexibility: Creating a High-Performance Organization.

The Trajectory of Change: Designing Flexible Organizations.

Flexible People: Helping People Take Responsibility forChange.

Flexible Technology: Designing the Organization to TakeAdvantage of New Technology.

Flexible Work: Getting Things Done Through Teamwork andCollaboration.

Flexible Thinking: Creating a New Type of Organization.

Flexible Managers: What Happens to the Leaders?.

Fractal Organization Design: Replacing the OrganizationChart.

Getting There: Making Systemic Change Happen.

The Human Experience: Managing as if Change Mattered.

Footnotes.

Index.