Creating Women's Networks: A How-To Guide for Women and Companies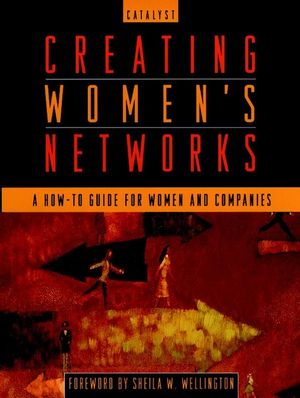 Creating Women's Networks: A How-To Guide for Women and Companies
ISBN: 978-0-787-94014-0 December 1998 Jossey-Bass 208 Pages
Description
Discover a dynamic new force in leadership development. This remarkable guide shows companies exactly how they can better retain and increase leadership talent through the establishment of women's networks--networks that link specific female employee concerns and larger organizational goals in ways that bolster the bottom line. Based on the cutting-edge research of Catalyst--America's foremost nonprofit dedicated to the advancement of women in business--this guide explains why women's networks are valuable. It shows how companies large and small have leveraged women's networks to their advantage. And it provides a detailed framework readers can follow to create a network within their organization. Charged with first-person success stories, it will prove invaluable to executives and managers concerned with decreasing turnover, increasing employee satisfaction, and optimizing the leadership potential of their entire work force.
Table of contents
Foreward by Sheila Wellington.

BEGINNINGS.

Do You Need A Network?

The Right Roles and Goals for Your Network.

On Your Mark, Get Set: Getting Organized and Started.

IT'S UP AND RUNNING, NOW WHAT?

Want Real Power? Build Companywide Support.

You've Arrived! Putting Your Plans into Action.

Stay Focused! Keeping on Track as the Network Ages.

What If You Face Real Problems? How to Make Them Coquerable Challenges.

Appendix A. Catalyst's Summary Findings from the Women's Workplace.

Appendix B. Examples from the Women's Network.
Reviews
"Many successful networks learn the hard way. This book contains the secrets for growing a network and creating and managing a powerful advisory relationship with your company. And you'll avoid the pitfalls along the way. I wish I'd had this book when we started our network!" (Sue Burke,, president, Women's Forum of Kodak Employees)

"Starting a networking group can be relatively easy; however, sustaining the positive momentum that such a group generates is a very complex and difficult problem. Catalyst has provided us with a wonderful resource for starting a group and meeting its longer-term challenges as well." (Mona Lau, managing director, globalization and diversity, Banker's Trust)