Creative Writing: A Guide and Glossary to Fiction Writing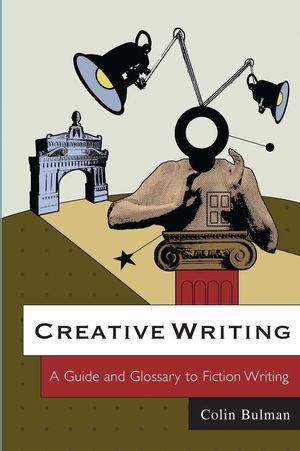 Creative Writing: A Guide and Glossary to Fiction Writing
ISBN: 978-0-745-63688-7 December 2006 Polity 256 Pages
Download Product Flyer
Download Product Flyer
Download Product Flyer is to download PDF in new tab. This is a dummy description. Download Product Flyer is to download PDF in new tab. This is a dummy description. Download Product Flyer is to download PDF in new tab. This is a dummy description. Download Product Flyer is to download PDF in new tab. This is a dummy description.
Description
All writers are familiar with terms like plot, suspense, conflict and character. They may be less familiar with intertextuality, anachrony, and fabula, and they may be even less confident in achieving the effects these terms refer to. This book defines fictional techniques and guides the potential writer in their use. It may spark off ideas for stories and novels and provide first-aid for failing stories. A story's ending may come as a surprise to the reader, suspense may have the reader on the edge of the seat, and conflict may lead to unbearable excitement. It is the job of the writer to create these effects and this book illustrates how it is done.
The book is for students doing creative writing in higher education, at "A" level, and it will be essential reading for anyone interested in writing fiction.
Contents:




Definitions of over 200 terms and techniques to do with fiction writing

How to achieve fictional effects


Literary examples of the techniques described
Characteristics of genre as well as literary fiction

Basic but essential techniques such as writing dialogue and using figures of speech


Definitions of major terms used in publishing
Table of contents
Introduction
Guide and Glossary
Futher Reading and Useful Websites
Reviews
"As a guide and glossary it is well researched and presented in plain English with many valuable insights into not only the meanings, but also the background to many of the words and phrases ... Also, it is a wonderful book to just sit and dip into at will – you are sure to learn something and be entertained at the same time."
Writing in Education
"Superbly written and organized, Creative Writing is as thoroughly engaging and 'reader friendly' as it is informed and informative, making it a very highly recommended addition to any aspiring novelist's technical reference collection."
Midwest Book Review
"A present with a future - the guide might lead lead to a new career for its recipient."
Hexham Courant
"Creative Writing will be useful to apprentices at all levels."
Times Literary Supplement
"This is a comprehensive and eminently accessible text. The information is authoritative and clearly presented. The coombination of guide and gloassary is very appealing and I could see this being of great interest not only to writers but to fiction writing tutors and English Literature teachers as well. I thoroughly enjoyed browsing through the entries. The explanation of technical terms and the practical illustrations makes this a very readable reference book."
Jane Bluett, a member of The National Association for the Teaching of English
"An innovatiove and informative guide. As well as offering clear and comprehensive definitions of figures of speech, historical and current literary trends and many aspects of publishing, Bulman's book includes numerous entries on fiction writing techniques which cannot fail to inspire the aspiring writer."
Sue Richardson, writer and lecturer in Creative Writing
Features


A comprehensive introductory guide to fiction creative writing, organised as an extended glossary of terms.

Defines the key terms associated with creative writing and acts as a guide as to how best to use those techniques.

Written very clearly and is accessible to all students studying creative writing from A level onwards or in continuing education.

Includes helpful sources for further information and an index of copy-editing symbols.