Crib Death: The Sudden Infant Death Syndrome, 3rd Edition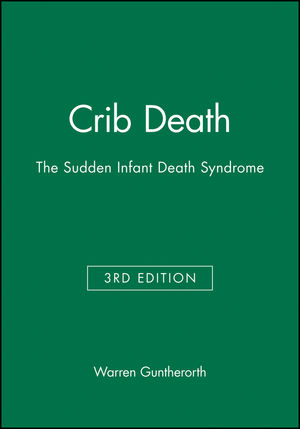 Crib Death: The Sudden Infant Death Syndrome, 3rd Edition
ISBN: 978-0-879-93618-1 October 1995 Wiley-Blackwell 456 Pages
Description
The third edition of this acclaimed text provides a comprehensive overview of sudden infant death syndrome, including the major progress that has taken place in reducing the toll of this tragedy. This text includes a review based on the academic discipline of the history, pathology, epidemiology, and physiology of SIDS. It continues with a synthesis of the material and present theories of causation and management. A scholarly review of the literature since 1989 includes more than 1,600 references on the contributions and deliberations relevant to SIDS.
Table of contents
Preface.
Chapter I: Introduction and History of Crib Death.
Chapter II: Pathology of SIDS.
Chapter III: Epidemiology.
Chapter IV: Pathophysiology of Infants At Risk for SIDS.
Chapter V: Final Pathways: Theories of Cardiovascular Causes of SIDS.
Chapter VI: Final Pathways: Apnea.
Chapter VII: Identification and Management of Infants at Risk for SIDS.
Chapter VIII: Clinical Management of SIDS.
Chapter IX: Politics, Research, and Prevention
Reviews
"The book, with over 1,500 references, is rich in quotations and provides an important source of literature to physicians and students interested in this field."
Journal of Cardiovascular Electrophysiology
"This is the finest book available on subject...Covering the majority of SIDS issues, this book is the true SIDS primer, educational to both the average person and the medical professional. As well as the wealth of information it contains it also includes an extensive bibliography of other sources of information."
Sudden Infant Death Syndrome Network, Inc.