Critical Media Studies: An Introduction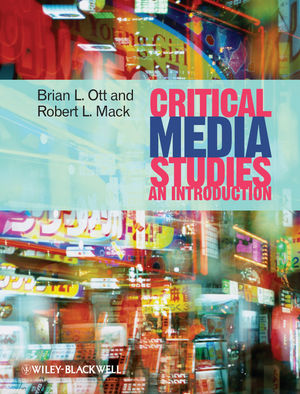 Critical Media Studies: An Introduction
ISBN: 978-1-405-16185-5
Aug 2009
336 pages
Description
Critical Media Studies is a state of the art introduction to media studies that demonstrates how to think critically about the power and influence of the media.
Provides extensive case study material, including exercises and "media labs" in each chapter to encourage student participation

Draws on examples from print, broadcast, and new media, including advertising, music, film, television, video games, and the internet

Accompanied by a website with supplementary material, additional case studies, test banks, PowerPoint slides, and a guide for professors
A Shout Out!
1. Introducing Critical Media Studies.
Part I: Media Industries: Marxist, Organizational, and Pragmatic Perspectives.
2. Marxist Analysis.
3. Organizational Analysis.
4. Pragmatic Analysis.
Part II:Media Messages: Rhetorical, Cultural, Psychoanalytic, Feminist, and Queer Perspectives.
5. Rhetorical Analysis.
6. Cultural Analysis.
7. Psychoanalytic Analysis.
8. Feminist Analysis.
9. Queer Analysis.
Part III:Media Audiences: Reception, Erotic, and Ecological Perspectives.
10. Reception Analysis.
11. Erotic Analysis.
12. Ecological Analysis.
13. Conclusion: the Partial Pachyderm.
Glossary.
Index.
A state of the art introduction to media studies that demonstrates how to think critically about the power and influence of the media

Provides extensive case study material, including exercises and "media labs" in each chapter to encourage student participation

Draws on examples from print, broadcast, and new media, including advertising, music, film, television, video games, and the internet

Accompanied by a website with supplementary material, additional case studies, test banks, PowerPoint slides, and a guide for professors