Cross Country: English Buildings and Landscape From Countryside to Coast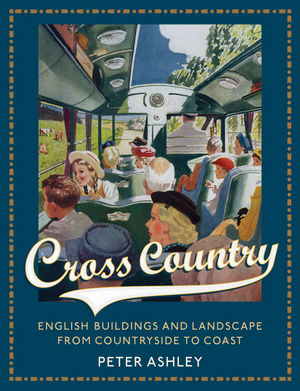 Cross Country: English Buildings and Landscape From Countryside to Coast
ISBN: 978-1-119-97105-4 March 2012 240 Pages
Description
In Cross Country photographer and author Peter Ashley unleashes his passion for Blighty. He takes us on an enlightening jaunt that encompasses many of England's most loved regions. His love of buildings and landscape extends far beyond architecture in picturesque surroundings. By combining personal reminiscence and an ear for intriguing anecdote, he shows us with wit, and sometimes irreverent comment, just how richly varied the fabric of England is: abandoned Cornish tin mines above tide-washed caves; Norfolk boat sheds leaning on salt marches; Romney Marsh shepherd's houses disappearing behind roadside willows; and hedges looked over in Wiltshire. Local details are found in both Essex estuaries and Cumbrian sand dunes; and long abandoned railway lines are once again pressed into service to take us around his beloved High Leicestershire. Ashley never misses the curious and neglected – be it a sheep wash in the Cotswolds or a disused petrol pump in Herefordshire. He travels deep into t eh countryside he cares about. His wry observations allow us to rediscover and delight in what many of us might previously have deemed familiar territory.
Table of contents
Introduction.
Squirrels & Grapes: Southwest Cumbria.
Books & Magpies: Herefordshire & Shropshire.
Flint & Samphire: North Norfolk.
Sheep & Shingle: Romney Marsh & Dungeness.
Walls & Wool: North Cotswolds.
Mud & Oysters: Essex Estuaries.
Hedges & Signposts: Wiltshire-Dorset Borders.
Fish & Tin: North Cornwall Coast.
Bells & Whistles: High Leicestershire.
Bibliography.
Index.