Crystallography in Modern Chemistry: A Resource Book of Crystal Structures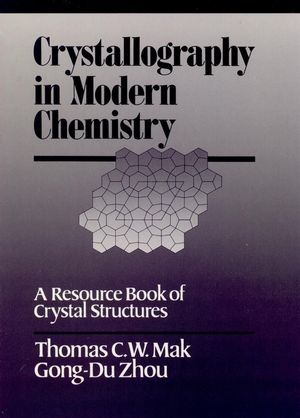 Crystallography in Modern Chemistry: A Resource Book of Crystal Structures
ISBN: 978-0-471-54702-0
Jun 1992
1323 pages
Description
A comprehensive resource book providing professionals and students with a broad survey of structural information delineating the parallel development of crystallography and modern chemistry. Provides detailed description of crystal structures in increasing levels of complexity, from metals to organics, inorganics, organometallics, and inclusion compounds. Examples used to illustrate topics have been carefully selected to reflect the major advances of recent years and to bring the reader to the forefront of active research by including topics of current interest.
Development of X-Ray Crystallography.

Fundamental Structures.

Inorganic Compounds (Main Groups).

Inorganic Compounds (Transition Elements).

Organic Compounds.

Organometallic Compounds.

Inclusion Compounds.

Bibliography.

Index.