Cultural Hybridity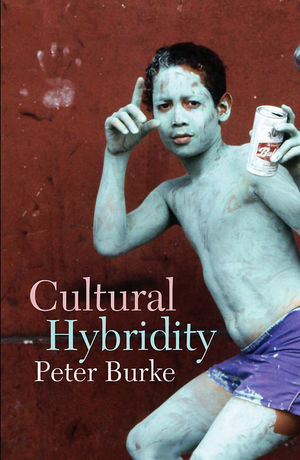 Cultural Hybridity
ISBN: 978-0-745-64696-1 September 2009 Polity 160 Pages
Description
The period in which we live is marked by increasingly frequent and intense cultural encounters of all kinds. However we react to it, the global trend towards mixing or hybridization is impossible to miss, from curry and chips – recently voted the favourite dish in Britain – to Thai saunas, Zen Judaism, Nigerian Kung Fu, 'Bollywood' films or salsa or reggae music. Some people celebrate these phenomena, whilst others fear or condemn them. No wonder, then, that theorists such as Homi Bhabha, Stuart Hall, Paul Gilroy, and Ien Ang, have engaged with hybridity in their work and sought to untangle these complex events and reactions; or that a variety of disciplines now devote increasing attention to the works of these theorists and to the processes of cultural encounter, contact, interaction, exchange and hybridization. In this concise book, leading historian Peter Burke considers these fascinating and contested phenomena, ranging over theories, practices, processes and events in a manner that is as wide-ranging and vibrant as the topic at hand.
Table of contents
Preface to the English edition page ix
Introduction 1
Varieties of object 13
Varieties of terminology 34
Varieties of situation 66
Varieties of response 79
Varieties of outcome 102
Notes 116
Index 135
Reviews
"Would work extremely well in world or European history courses at the advanced undergraduate or graduate level."
European History Quarterly
"[K]nowledgeable and informative."
Times Literary Supplement
"The book's easy and discursive style makes it accessible to the widest readership without losing out on complexity and intellectual rigour."
Sociology
"Burke shows how [questions of hybridity] raise issues that are older, broader and closer to our lives than we might think."
Times of Malta
"An impressive wide-ranging survey of the different forms and practices of cultural interaction in human history, and of the concepts that we now use to try to understand them. Whether we embrace these influences or resist them, globalization, Burke argues, is leading to the emergence of a new cultural order. This book offers us an indispensible guide to the cultural transformations of our times."
Robert J.C. Young, New York University
"An inspiring and illuminating survey of this highly topical and important field. Burke wears his outstanding erudition very lightly, and seeks to inform and enlighten his readers rather than to impress or browbeat them. He manages to encompass, in this brief survey, a wealth of historical roots and ramifications both within and outside Europe, and maintain analytical clarity at all times. Burke's rigorous, but never rigid, clarity of thought is always flexibly attuned to the complexities of historical experience."
J. Th. Leerssen, University of Amsterdam