Culture and Development: A Critical Introduction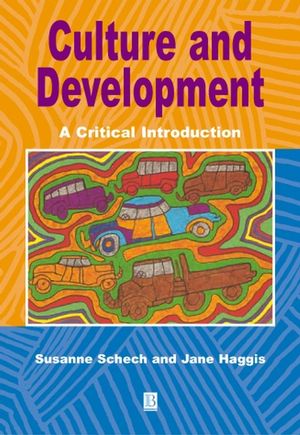 Culture and Development: A Critical Introduction
ISBN: 978-0-631-20951-5
Jun 2000, Wiley-Blackwell
248 pages
Description
This book introduces students to new ways of thinking about development. It integrates the recent scholarship of cultural studies within the existing frameworks of development studies, which have primarily focused on issues of political economy and structural transformation.
List of Figures and Tables.
Preface: The Cross-overs of Culture and Development.
Acknowledgments.
Thinking about Culture and Development.
Bringing Culture and Development Together,.
Globalization and the Politics of Representation.
Feminism, Development, and Culture.
Inventing Traditions, Construction Nations.
Human Rights, Cultural Difference, and Globalization.
Culture, Development, and the Information Revolution.
Index.
"...a well written and researched textbook for the turn of the millenium....refreshing, readable, topical and relevant."
Elsbeth Robson, Keele University
"Culture and Development is an important text for introductory nd midlevel undergraduate classes and development practitioners looking for a comprehensive, critical and interdisciplinary alternative to "business as usual"
Economic Geography

"Overall, the book is an excellent introduction to anthropological and development studies literature on representations, power and culture. While this literature boomed in the 1990s, its theoretical language and disciplinary dispersal made it difficult for students and practitioners to keep up with the debates. Culture and Development provides just such a readable account for student and teacher alike." Progress in Human Geography

"Culture and development takes a wide-ranging, yet in-depth approach to its subject which lends it both coherence and authority. As an innovative introduction to these themes, this book is to be highly recommended." The Journal of the Royal Anthropological Institute


Draws from cultural studies to introduce new ways of thinking about development.


Designed specifically for student use and class-tested by the authors.