Currency Strategy: The Practitioner's Guide to Currency Investing, Hedging and Forecasting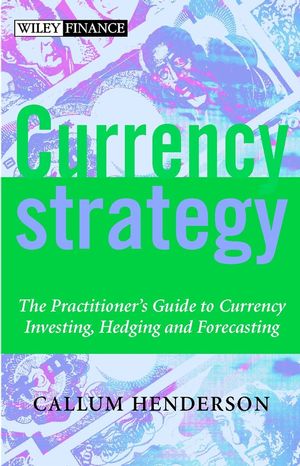 Currency Strategy: The Practitioner's Guide to Currency Investing, Hedging and Forecasting
ISBN: 978-0-470-85639-0
Apr 2003
234 pages
Description
Expert advice and timely techniques for surviving and thriving within currency markets
Rapid movements in currency markets have been a common occurrence in recent years, often to the detriment of traders and investors. The ability to manage these fluctuations is essential for safe and successful investment in these markets. Currency Strategy develops new techniques and explains classic tools available for predicting, managing, and optimizing fluctuations in the currency markets. Author Callum Henderson shows readers how traditional macroeconomic theory has repeatedly failed in the face of practical experience in these markets and develops a new approach based on experience. He draws on the technical expertise of his bank to develop mathematical models to assist in the prediction of crises and gives practical advice on how to use these and other tools successfully.
Acknowledgements.
Biography.
Introduction.
Part One: Theory and Practice.
Fundamental Analysis: The Strengths and Weaknesses of Traditional Exchange Rate Models.
Currency Economics: A More Focused Framework.
Flow: Tracking the Animal Spirits.
Technical Analysis: The Art of Charting. <p>Part Two: Regimes and Crises.
Exchange Rate Regimes: Fixed or Floating?
Model Analysis: Can Currency Crises be Predicted? <p>Part Three: The Real World of the Currency Market Practitioner.
Managing Currency Risk I - The Corporation: Advanced Approaches to Corporate Treasury FX Strategy.
Managing Currency Risk II - The Investor: Currency Exposure within the Investment Decision.
Managing Currency Risk III - The Speculator: Myths, Realities and How to be a Better Currency Speculator.
Applying the Framework.
Conclusion.
Index.