Current Issues In Cardiology: Management Strategies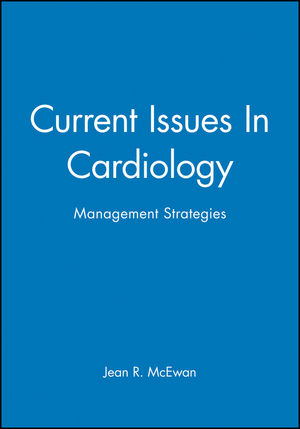 Current Issues In Cardiology: Management Strategies
ISBN: 978-0-727-91010-3
Oct 1997
250 pages
Description
This up to date text discussed the controversial aspects of treatment in specific cardiological conditions and suggests suitable approaches based on the latest thinking. Highly renowned specialists cover a wide range of cardiovascular problems including acute infarction, anticoagulation, hyperlipidaemia, mild hypertension, Atrial fibrillation, heart failure, and management of patients following cardiac surgery or intervention.
Contributors.
Preface.
1. Assessment and treatment of cardiovascular risk and disease in women (A E Fletcher, D R Holdright and J R McEwan).
2. Acute treatment of myocardial infarction (W S Hillis).
3. Antiplatelet Drugs (J M Ritter).
4. Anticoagulation and heart disease (S M C Hardman and M R Cowie).
5. Treatment of hyperlipidaemia in the absence and presence of symptomatic coronary heart disease (G R Thompson).
6. Hypertension: The influence of age and pressure on treatment options (C J Bulpitt and A E Fletcher).
7. Heart Failure (N C Davidson and A D Struthers).
8. Management of the postprocedure patient (P Yiu and J R McEwan).
9. Management strategies in atrial fibrillation (M M Gallagher, A G Ravi Kishore and A J Camm).
10. Implementing cardiovascular management strategies in hospital practice (J R McEwan).
Index.