Cyberbullying: What Counselors Need to Know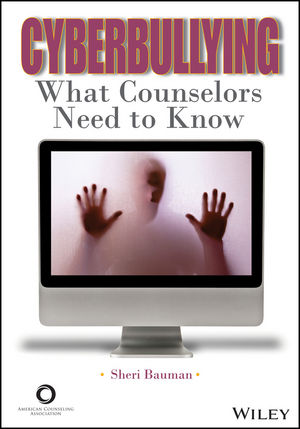 Cyberbullying: What Counselors Need to Know
ISBN: 978-1-119-02604-4
Dec 2014
224 pages
Description
This informative book offers complete, up-to-date coverage of the growing problem of cyberbullying. Written for counselors, teachers, school leaders, and others who work with children and teens, Cyberbullying addresses the real-life dangers students face on the Internet.
Benefits and Features
Discussion of the different types of cyberbullying and cyberbullying environments
Overview of prominent theories of aggressive behavior
Examination of the developmental differences in cyberbullying and victimization across the life span
Proactive responses to cyberbullying
Effective, nonpunitive strategies for responding to cyberbullying
Useful information for parents on current technology and popular websites
Guidance on the role of counselors in prevention, intervention, and advocacy
Practical tips to identify and follow cyberfootprints
Chapter on adult cyberbullying
List of helpful websites, books, and media
Appendix with review of the latest cyberbullying research
*Requests for digital versions from the ACA can be found on wiley.com.
*To request print copies, please visit the ACA website.
Preface vii
Acknowledgments xi
About the Author xiii
Chapter 1 Introduction 1
Chapter 2 Conventional Bullying Versus Cyberbullying 17
Chapter 3 Cyberenvironments 29
Chapter 4 Types of Cyberbullying 53
Chapter 5 Theories of Aggressive Behavior 59
Chapter 6 Developmental Factors in Cyberbullying 71
Chapter 7 Strategies to Prevent and Reduce Cyberbullying 85
Chapter 8 Responding to Cyberbullying 93
Chapter 9 Counseling Strategies to Combat Cyberbullying 109
Chapter 10 Adult Cyberbullying 127
Chapter 11 The Role of Counselors 137
Chapter 12 Additional Resources 149
Appendix
Cyberbullying Research 157
References 173
Index 193