Cyclopropane Derived Reactive Intermediates Updates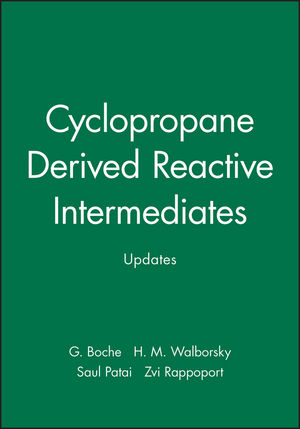 Cyclopropane Derived Reactive Intermediates Updates
ISBN: 978-0-470-77240-9 January 2010 270 Pages
Description
This update volume in the Chemistry of Functional Groups Series provides concise yet comprehensive coverage of recent developments in the chemistry of the cyclopropyl group of compounds, reactive intermediates in particular. The experts who contributed the chapters on cyclopropyl cations and cation radicals in the original main volume (published in 1987) have added new material on the subject and have updated their original work on anions and anion radicals.
Table of contents
Cyclopropyl Radicals, Anion Radicals and Anions.
Cyclopropyl Cations.
Cyclopropyl Carbenoids.
Cyclopropane Cation Radicals.
Author Index.
Subject Index.